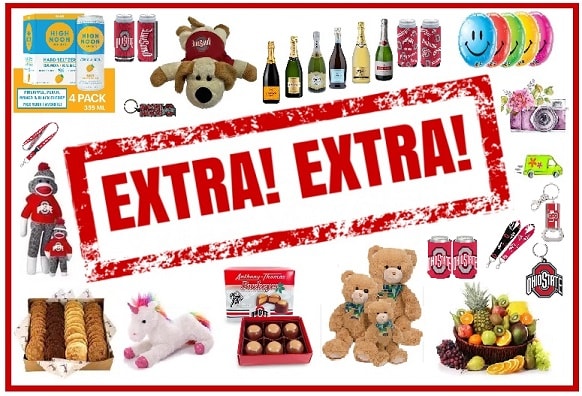 "Lagniappe" a little something Extra! Extra!
September 01, 2023
"Lagniappe" is a french word meaning "a little something extra"! Pronounced "Lan Yap" the phrase is used primarily in the South Eastern part of the United States. Especially in the New Orleans area or what is often called Canjun Country. When Christine first opened her doors in Bexley in 1997, at the time there were 9 other flower shops all competing for the same flower business in the small community of Bexley with a population of just under 13,000 people. One of those other many shops in Bexley went by the name Lagniappe. It was owned by a spirited lady with a laid back uproach to things named Cookie, who had been around for many years. Cookie was always kind and generous to Christine and would always share vases, supplies, flowers and ideas especially in our earlier years, and she would ask for nothing in return. Always being a little extra to kind in such a tough business where there was a lot of competition, Cookie would say, "there's always enough business to go around".
That is where Christine first experienced the true meaning of the word "Lagniappe". Christine incorporated "Lagniappe" into her own personal life and business. Firmly believing in giving of herself a "little something extra" to both her customers and employees, and everyone she came in contact with. That idea flows down to the employees, who have been told the story of giving "a little extra something special", and letting them know that as a small locally owned business, this is how we do things as well. It makes us all feel a little better about ourselves. It's how you build relationships, treat others, and develop customer intimacy especially in the floral business. "Lagniappe" is a conscious decision... one that requires extra effort and attention to detail. Maybe that is why we're the last Full-Service Florist in Bexley.
The rewards are immeasurable . . . We all want to make our loved ones feel extra special on those special life occasions, yet it can often be challenging to come up with unique and meaningful gestures. But research shows that it's the thought that counts and that even a small gesture, like ordering one of our one of a kind "hand written cards" can have a big impact. That is why in addition to going the extra mile for our customers, we offer more "Extras" on our website than any other florist around. These extras give our customers a way of going "Lagniappe" with their gift giving experience. Get ready to let your loved ones know just how much they mean to you with a little something extra!