Flower Meanings
Sending flowers to a funeral is a good way to express your condolences. There are a number of flowers you can choose from, and they all have different meanings. Use this guide to learn more about sympathy flowers' meanings.
Lilies
The most traditional funeral flowers center around the lily. Lilies are symbolic of the soul of the departed and the hope offered by the renewal process. White is a good color to send for a faith-based or religious service. The Peaceful White Lilies Basket arranges white lilies and white carnations in memory of a very special person.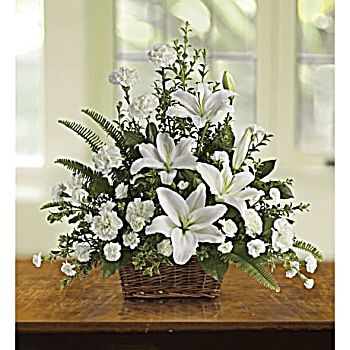 Carnations
Carnations are a very popular choice for sympathy flowers. They are fragrant and long-lasting flowers, making them ideal for services that last for several days. A white carnation represents purity and innocence. Pink carnations send thoughts of remembrance. The Rainbow Reflections Basket allows you to mix several carnation colors to express your feelings fully.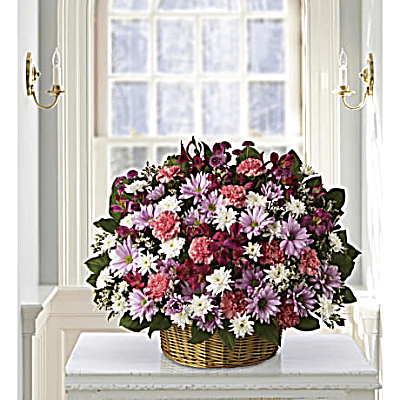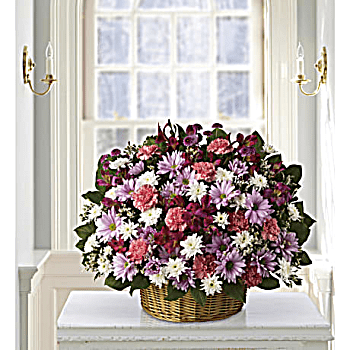 Chrysanthemums
The chrysanthemum, or mum, makes a wonderful choice when mourning with a family that has ties to Europe or Asia. China, Korea, and Japan use white chrysanthemums to symbolize grief. In some European countries, mums are only sent to place on graves or as a funeral arrangement. Whether you go with white, or celebrate life with a brighter color this Teleflora's Sunny Memories arrangement, mums are appropriate for funerals.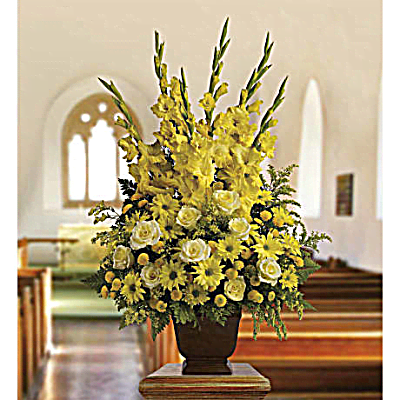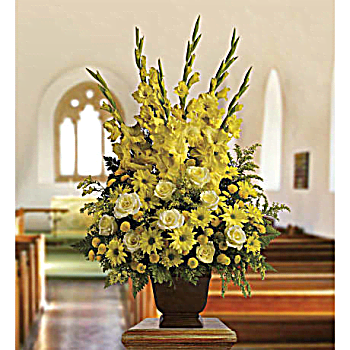 Gladioli
When mourning someone who displayed strength and character in life, the gladioli is an excellent choice to send the family. As a sympathy flower, its message is one of upliftment during a time of loss, much like the Joyful Memory bouquet.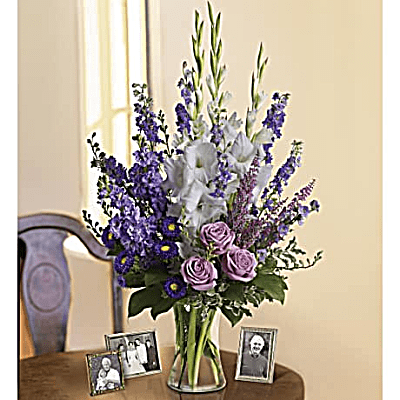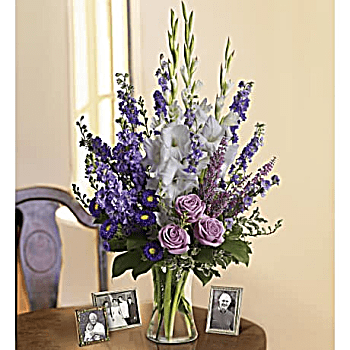 Roses
Roses have a universal meaning that makes them ideal as a funeral flower. Red roses are perfect to express love and respect. [Pink roses] are a sign of appreciation and grace. If you're celebrating the life of a close friend, [yellow roses] are suitable. There are numerous Teleflora bouquets that showcase roses. For expressing deep sorrow and grief, consider sending Teleflora's Rose Tribute bouquet in deep crimson roses.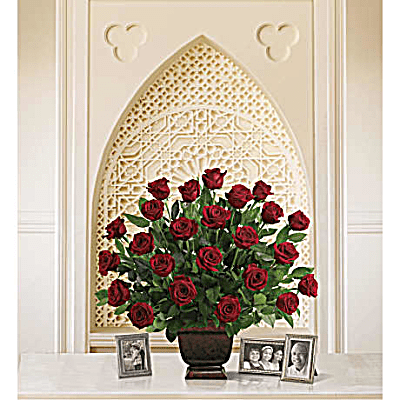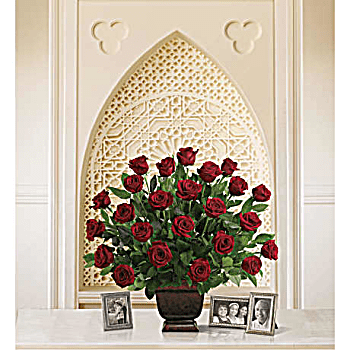 Orchids
If you wish to say "I will always love you," send an orchid. Express your sympathy with a pink, purple, or white orchid plant. The Imperial Purple Orchid is potted in a modern container and has a graceful presence.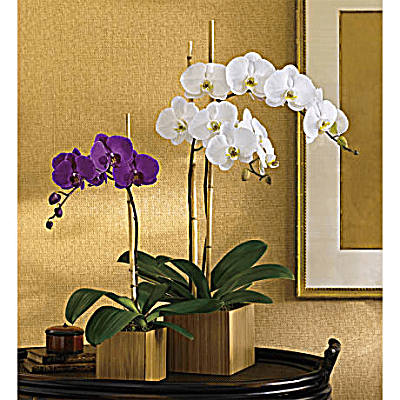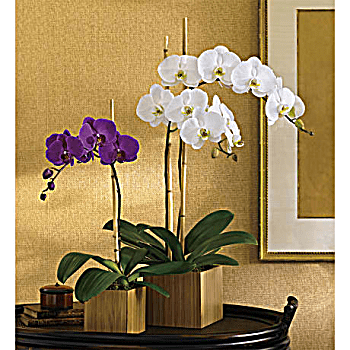 Hydrangeas
Not all funeral flowers are cut flowers. Sending a potted hydrangea plant is a good option when you want the family to have continued support. Potted hydrangeas can be planted outdoors when the family is ready, and they will bloom for years afterward. Or you can send a Beautiful in Blue bouquet that features a hydrangea with lilies and more.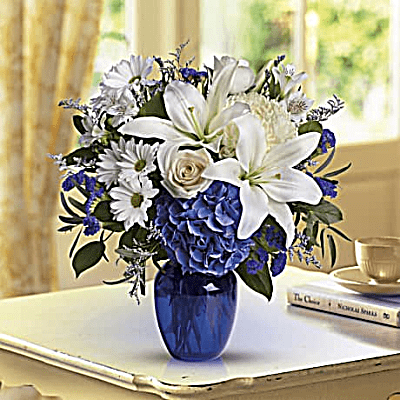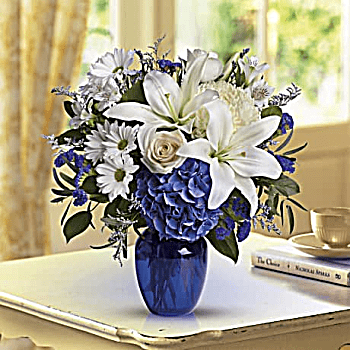 Daffodils and Tulips
Bring encouragement and hope during a time of struggle by sending daffodils or tulips. These flowers are uplifting and make an ideal gift when sent directly to the family. Full of Love Bouquet is a beautiful arrangement that will brighten anyone's day.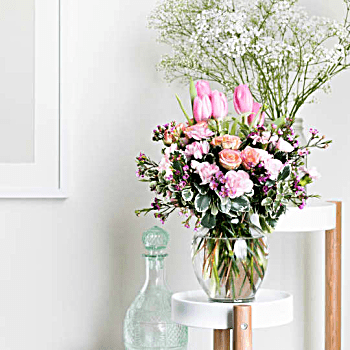 What Do White Roses Mean?
The white rose is used in funeral arrangements to convey innocence and youth. They can also denote reverence for the person who has passed. Although sympathy flowers have meanings that can change from country to country, white roses remain a popular funeral flower.
Arranging Flowers for Mourning
There are many ways to arrange sympathy flowers. Florists can organize your purchase in baskets, vases, and sprays, and they can guide you on sympathy flower etiquette. Gladioli make wonderful funeral sprays. They stand tall and are easy to see. Lilies, roses, and carnations are all excellent for baskets and vases. Add a single rose to any bouquet or arrangement to express your enduring love and appreciation of the deceased.