What our customers are saying about us, year after year, one bloom at a time!

Feel free to leave a review, with over 300 reviews between our Google reviews and website reviews, everyone matters!

(Click Review Us Button Below If You Don't Have A Google Account To Leave A Review)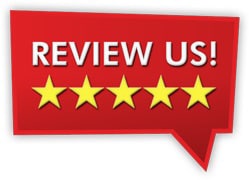 Review Us Website Comments
Average Rating: 4.8 out of ★★★★★
54 Customer Reviews
★★★★★October 2022
Rick and Christine are always professional and personable -- treating customers like while delivering a great product!
★★★★★October 2022
She was thrilled, loved the arrangement, I got a picture of it and it looked great, and hey you still made it before 3 even if it was just by a minute. I appreciate the same day delivery. Will contact your business for any future orders. Thank you! Alexia P.
★★★★★October 2022
Rick. You and your team outdid yourselves. These centerpieces were ridiculous. And we got so many compliments. I passed your information on to so many women last night. Thank you! Kristin
★★★★★October 2022
I have been using Christine's Garden for more than 15 years. Every order request I place (birthdays, Mother's Day, funerals, etc.) they have provided the product and service second to none. As long as they are in business, they have a committed customer!!! Pam R.
★★★★★October 2022
Very easy to order online and I appreciate the last-minute delivery and the flowers looked beautiful! Carrie E.
★★★★★September 2022
The Bexley location did a fabulous job on an Ohio State Block 'O' funeral spray for my uncle. My Aunt and cousins loved it so much that they put it in the casket with him before heading to the cemetery. The funeral was out of town,3 hours away and the flower shop went beyond expectations to make sure the flowers wouldn't be wilted at the funeral. They had it ready at the exact time I needed to head out of town. The Block 'O' was perfect, wish I could attach a photo of it to this review.
Gina S.
---
★★★★★September 2022
Ordered flowers for my mom because we were thinking of her and it was a long winter in Columbus. A beautiful spring garden bouquet arrived for her with pink roses and yellow carnations. She received so many compliments and 2 weeks later some of the flowers are still great. She is so very happy, and she said the delivery was very professional so thank you for making her smile!
Suz M
---
★★★★★September 2022
Thanks so much! I appreciate your working with the changes and making sure the flowers were delivered today. She loved the beautiful surprise from her family!
Necia R.
---
★★★★★September 2022
Thank you! I think you are an incredibly thoughtful and compassionate professional. I'm touched and grateful you went the extra mile on behalf of your customer. Thank you so much for your savvy, resoluteness, patience, and understanding. It made all the difference!
Best regards to you,
Leslie A.
---
★★★★★September 2022
A little while ago I phoned Janet F. who told me she had just received the flowers which I had ordered yesterday, and she told me that they were really pretty. Thank you for that and doing it so quickly which is much appreciated because her husband, my cousin, is seriously ill – the reason I wanted to send them straight away.
Well done and have a very Happy Christmas.
David F.
---
★★★★★August 2022
Thank you. All of the flowers are beautiful, and my staff loved them. Thanks again
Julie M.
---
★★★★★August 2022
Thank you! They look fantastic, thanks to everyone on the team who made that work on such short notice
Daniel M.
---
★★★★★August 2022
Thank you! Another example of a " Job" well done... thank YOU Rick and employees
Charles G.
---
★★★★★August 2022
RICK,
I'm amazed at how human being are capable of such creations of beautiful things!! You and your staff are The Best in my book. Please extend my appreciation and gratitude for helping a sad part of life/ death being a little Brighter in those experiencing their loss.
Charles G.
---
★★★★★July 2022
Great job... Will utilize your service again...
Mike D.
---
★★★★★July 2022
Hello,
I Just wanted to reach out and thank the company for my gift order. It arrived in a timely manner and my mom loved it. Keep serving the community with amazing gifts!!
Nae W.
---
★★★★★ July 2022
I just wanted to reach out to you and let you know that you have an amazing person working there. McKenzie went above and beyond to get my flowers delivered to my friends that just adopted their son. She even personally delivered the flowers herself. She called me numerous times and kept in touch with me regarding the delivery and she made sure it happened!! My friends loved them! I I I cannot thank you enough.
Becki H.
---
★ July 2022
Placed order 4 days in advance online and asked for 9am delivery. Never notified that would be a problem. My daughter finally received her "21st" bday surprise at 3pm. Owner told me "Sometimes surprises just don't happen!" NEVER AGAIN
Kelly W.
---
★★★★★July 2022
Thank you, Thank you. . .for all the extra effort and your suggestions and EXCELLENT service! I am in your debt! MANY thanks! I'll be shopping with you again.
Mary Ellen R.
---
★★★★★June 2022
Hello!! Today the Surprise was delivered. YAY! Your Flower Shop brought smiles and tears to our daughter who is many miles from home. You did awesome!!!!! I will hold your info for next flowers to order.
Thank you,
Tammy C.
---
★★★★★ June 2022
Dear Christine's Garden and the Osuflowers.com staff, thank you so much for all your hard work preparing for our big day! All the flowers were just perfect, from the altarpieces to the centerpieces and especially the bridal party bouquets. Everything was beautiful!
Love,
Jessica & Nathan B.
---
★★★★★ June 2022
Thanks very much for your kind and prompt assistance. Happy to be a reference if you ever need one.
Bob S.
---
★★★★★ June 2022
Thank you so much. The flowers were absolutely beautiful!
Vicki L.
---
★★★★★ June 2022
Thank you all for doing such a fabulous job on the flowers! I will be sure to do business with you all again for my next occasion.
Thank you,
A. Hemphill
---
★★★★★May 2022
Good morning, I just want to take a moment to say I'm so very grateful for the quick service this time on such a short notice. You do an excellent job when we need flowers and or gift baskets. I just want to thank you so much again for the service over the years and I look forward to many more.
Susan D.
---
★★★★★ May 2022
I'm writing to recognize the wonderful service the University store provided for me. I called on Friday afternoon to place an order for delivery for my daughter, who's birthday was on Sunday, July 2. Despite the fact it was already midafternoon that Friday and on top of all that I had a bad cell service from where I was calling causing numerous drop calls, they never got frustrated with me and went above and beyond to make time for me and to design a beautiful arrangement and turn right around and deliver it to where my daughter worked on campus that same day! My daughter was very surprised and thrilled with receiving such beautiful flowers. I'm so thankful for such great customer service. With two daughters at OSU, I have used the University store for deliveries many times over the past few years and they've always done a super job! As an out-of-state parent, I really appreciate such wonderful service. Thank you again.
Cathy T.
---
★★★★May 2022
Thank you!! He loved it! I appreciate your help!
Kim H.
---
★★★★★May 2022
As usual I waited until the last second to send my mom flowers for Mother's Day. I ordered on their website late Friday evening and the earliest choice for delivery was the following Monday. To my surprise I got a call from my mom on Saturday afternoon thanking me for the beautiful flowers! You went above and beyond to get the flowers there before Mother's Day and I really appreciate the excellent service. You guys' rock!
Theresa B.
---
★★★★★May 2022
My son took a picture of the bouquet I ordered Wednesday for Michelle, and I am pleased with it! She said it really brightens the day… It had been another rough day for her. Thank you for a job well done.
Robert P.
---
★★★★★May 2022
Rick & Christine, Words cannot express how beautiful the flowers were for our aunt's services. Your special touch was evident.
Tyrone & Pam R.
---
★★★★★May 2022
Wow, ordering on-line was easy and the arrangement was delivered the same day. Being from out of town makes it hard to know where to go when it comes to sending flowers. Oh yeah and the ladybug bouquet was a big hit!
Thank you,
Michael D.
---
★★★★★May 2022
I received a phone call from the University Flower shop apologizing for a mistake they made. Apparently, they sent the wrong bouquet to my wife earlier that day. They took full responsibility for the error and resent the correct one on the same day. I probably would not even have known the difference. It's nice to know there are people out there you can still trust these days!!! Thank you for making it right and doing it so quickly.
Cameron T.
---
★★★★★April 2022
These are PERFECTION! The pebbles added an extra element that makes them look all the more realistic. Just in the short time they've been sitting on my desk, people can't believe the arrangements are silk. All the best,
Allison C.
---
★★★★★April 2022
I was looking for something a little different and your website caught my eye. Sometimes it's hard to send things to guys in in general. Your candy bouquets are awesome, the only trouble was picking the right one! Great job to all!!!
Celeste C.
---
★★★★★April 2022
Thank you very much for the wonderful BIG potted plant you delivered to my father at the hospital. He said he couldn't see out the window anymore because the plant was blocking the view!!! We're very happy with your service and look forward to using you in the future for better occasions.
Thanks again,
Valerie W.
---
★★★★★April 2022
I just wanted to thank your team for your help with this order. Your staff has been very kind and courteous and I appreciate it. Thanks again,
Eddie Al
---
★★★★March 2022
I just wanted to say thank you for the quick delivery of flowers to my wife Olivia on the 20th. She and I are very far apart currently as I am a military contractor working in Africa. It's just nice to send a reminder to loved ones and you guys did your part keep up the awesome work! Thanks again,
Colin U.
---
★★★★March 2022
You are my savior! I called more than 10 businesses for same-day delivery, but nobody could fill my order without 24 or 48 hours' notice. Thank you so much for offering the service for us procrastinators!! Sincerely.
Deborah L.
---
★★★★March 2022
I really appreciate all of the great communication and I'm so happy I found you guys!! I will let my family know about you in case we want to send him a gift in the future. All the best,
Ashley V
---
★★★★March 2022
Hello everyone at OSU flowers.com, I just wanted to write to say thanks for the great service. I will continue to use your shops when sending flowers to my wife. They look great! And that makes me look good! Thanks again,
Mark F.
---
★★★★★February 2022
Just wanted to tell your company, thank you, for the customer service and ease of ordering this balloon bouquet! I have never dealt with any gift sending company that was so easy, effortless, and quick that is on my part at least! My six-year-old niece LOVED the balloons and candy. Thank you again I live in Louisiana and have a good bit of Family in the Dublin/Columbus area. I will be using you all again soon!
Lexie A
---
★★★★★February 2022
Wonderall Painting, LLC of Bexley sends a special "thanks" to Christine's Garden for delivering such beautiful flowers to our clients! It's been a hit within the community, and we look forward to working with you on our future projects.
Thanks again,
Doug Y.
---
★★★★★February 2022
Just a note of thanks for the wine & champagne we ordered for our last-minute party. You made it just in time for the festivities to begin, I never imagined calling a florist to deliver anything but flowers! Who knew!! You are the best!!! We will be back and next time I'll make sure flowers are part of my order as well. Thanks so much,
Nancy S.
---
★★★★★February 2022
Dear Christine's Garden,
Thank you very much for helping me with my order for a patient in the James Cancer Center, I see you. Your knowledge of the hospitals policy about avoiding fresh flowers and patient's rooms and substituting comparable some flowers in my selected bouquet save me embarrassment and disappointment. My experience with Osu flowers affirms my trust and family-owned businesses for consists of high-quality service to their communities. Please feel free to post this message on to the website you use for customer comments. Again, thank you.
Phyllis from New Hampshire
---
★★★February 2022
The arrangement that I ordered seemed small since I ordered the premium version. I would appreciate a call back to discuss the situation. The flowers were lovely, but I felt that the size of the arrangement was not quite what I expected. Regards,
David M
---
★★★★★February 2022
Dear Christine, thank you so much for your donation to the Bexley citizens police Academy alumni Association. It's small businesses like yours that makes Bexley a real community.
Many thanks!
Randy K.
---
★★★★February 2022
Thanks so much I appreciate all your efforts. My wife just texted me as she just received her flowers. I am based in Melbourne, Australia and was not aware that access to the building was restricted as I have never been there. Thanks for your efforts in getting them to her and going the extra mile to make it happen. I can only imagine at the Osu campus is one big maze and you seem to know your way around it with your eyes closed. Thanks again,
Chris T.
---
★★★★★February 2022
Thank you! I called last minute in a panic, to order an arrangement... for a child's birthday. I had made a few attempts to place an order with some of the online florists, but no one could do exactly what I wanted for my nephew. I live in Tennessee and was a bit discouraged about being able to get him a surprise at school for his tenth birthday. You all went above and beyond and delivered him the best Reese cup bouquet and birthday balloons in time. He was so surprised and excited. It meant so much to me to hear his little voice say "I love it. Nana, I have so many Reese cups I probably won't have any teeth tomorrow!" And to know what a smile it put on his face was a blessing. You have done an amazing job for me. Again, thank you.
Tammy G
---
★★★★★February 2022
Thank you very much!!! I really appreciate your exemplary service and quick delivery. I am very excited for my nephew to arrive! Thanks for your efforts!
Sue C.
---
★★★★★January 2022
I wanted to thank the folks at Christine's for helping to fill a difficult experience with human warmth. I appreciated so much your helpfulness and kindness. The flowers were gorgeous.
Thank you!
Rebecca L.
---
★★★★★January 2022
Dear Rick & Staff, It was very important that the flower arrangement sent to my son and his new wife arrive yesterday. It is with GREAT appreciation to your staff there at Christine's as not only did you get the arrangement to them yesterday, but you also got it to them within minutes of their arrival home from the courthouse! Thank you, thank you, thank you and thank you again! I would recommend anyone who wants to send flowers to someone in Columbus select your store (s). The customer service was beyond measure and extremely impressive in this day of voice prompts and FAQ's on the internet. Once again, I appreciate all the efforts you went to in order to get this very special surprise to my son and his bride. (They were extra surprised, since they didn't think anyone would notice!)
Terri Z. (A Grateful Mama in Arkansas)
---
★★★★★January 2022
Just a brief note to say how pleased I was with the centerpieces you prepared for my grandson's Bar Mitzvah this past weekend. Your staff was a joy to work with, eager to please, and happy to work within my budget. I look forward to seeking out your assistance for the many happy events yet to come and will be sure to recommend your florist shop to anyone I know needing a creative and resourceful individual! Many thanks for everything...
Linda G.
---
★★★★★January 20225
Thank you for the great service. Another florist, who shall remain nameless other than their first four numbers start with 1-800 ..., did NOT deliver her spa basket today and just your flowers showed up. So thank you for that. The other florist got a gripe-out letter and lost a customer forever. So, thank you. It's very hard living in Texas and not seeing my daughter on her birthday, so thank you for brightening up her day!
Denise M.
---
★★★★★December 2021
I just wanted to send an email to say that this company is awesome!! We live in South Carolina but unfortunately my mother was out of town in Columbus on her birthday. Usually, I use one of those commercial sites for flower deliveries but I'm always disappointed at the way they turn out (completely different from the picture and shoddily put together). I did some searching on google and found your flowershop the morning of her birthday. I called to explain my situation and y'all were so helpful and sweet assuring me she would get them at her hotel that day even saying he'd deliver them himself, if need be, to make sure she got them. Not only did she get them just like he assured, but they were also even more gorgeous than the picture! Thank y'all for making an above and beyond bouquet and my mom's out of town birthday one she'll never forget.
Sincerely,
Kirsten R.
---
★★★★December 2021
Thanks for delivering some great flowers (two times!). My wife really enjoyed them, and I appreciate how you handled the early delivery request - good customer service is hard to find these days. I will certainly order flowers again at some point in the future.
John K.
---
★★★★★December 2021
Hi, just wanted to say, I have ordered twice from your company recently. Once today and another time a couple months ago. Both times you guys did an awesome job. I just want to say thank you and I will definitely be a returning customer. You guys do a great job!
Mark W.
---
★★★★★December 2021
To Whom It May Concern: This note is just to express great thanks for the beautiful arrangement sent by your shop to the Tidd Funeral Home for the Clark Service. The family absolutely loved the arrangement, especially the glass cross. Thank you again for being so helpful. I am battling cancer at the moment and was unable to attend the funeral, so, this meant the world to me. God Bless you and maybe one day when I'm visiting from Tennessee, I will be able to stop by in person to say thank you.
Patti & Jim M.
---