Give Dad a big cheer with a bold mug of bright flowers. Dad''s Root Beer is a nostalgic American icon, and the mug can be reused for favorite beverages.

This is a collectible item and is in limited supply.

Flowers may vary, but not the style of the arrangement as it increases in size from Deluxe to Premium.


Starting Line-up

07F100ST

People's Choice

07F100DX

Wow Factor

07F100PR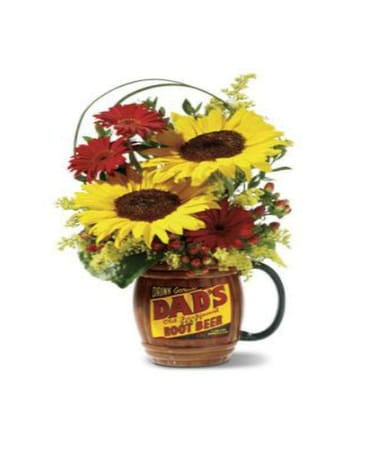 Starting Line-up - $74.95